The Cathedral Parish of Annunciation is a Community of Disciples called to welcome all to celebrate God's love in Eucharist and Sacrament and to grow in our faith and commitment in order to serve others in justice and love.
La Catedral de la Anunciación es una Comunidad de Discípulos llamados a ACOGER a todos, a CELEBRAR el amor de Dios en la Eucaristía y los Sacramentos, y a CRECER en nuestra fe y compromiso para SERVIR a los demás en la justicia y el amor.

Immaculate Conception ~ Inmaculada Concepción
The Year of St. Joseph ~ Año de San José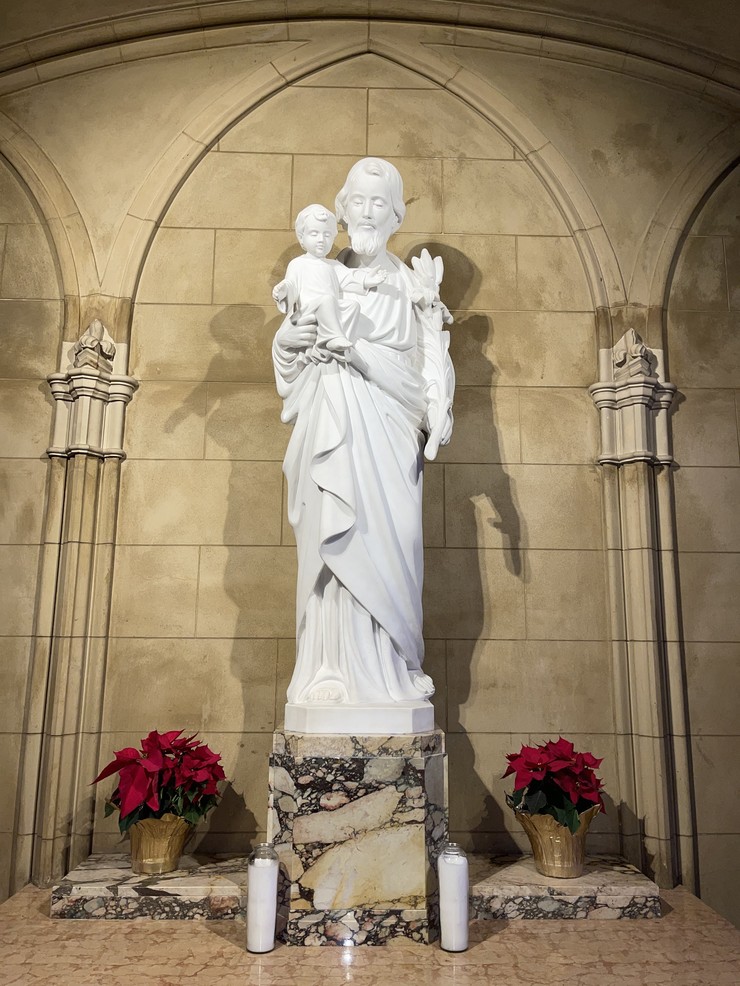 In celebration of the 150th anniversary of Blessed Pope Pius IX's declaration of St. Joseph as Patron of the Universal Church, Pope Francis has proclaimed a special "Year of St. Joseph."  It is a wonderful opportunity to increase our love for St. Joseph and knowledge, " to encourage us to implore his intercession and to imitate his virtues and his zeal" (Patris Corde).
The USCCB offers the following resources, catechetical material, and prayers/devotions to assist in your celebration of the special year. 
En celebración del 150 aniversario de la declaración del Beato Papa Pío IX de San José como Patrón de la Iglesia Universal, el Papa Francisco ha proclamado un "Año de San José" especial. Es una maravillosa oportunidad para incrementar nuestro amor por San José y nuestro conocimiento, "para implorar su intercesión e imitar sus virtudes y su celo" (PatrisCorde).
Bishop's Ministry Appeal

Cathedral of the Annunciation's 2021 BMA Goal is $102,989 
Click on the link and select "Cathedral of the Annunciation" as your parish!
Total pledge and one-time gifts: $88,177.
Make your donation online TODAY and help us meet our goal! Thank you for your support!
---
La meta del BMA de la Anunciación para el  2021 es de $102,989
¡No olvide seleccionar "Catedral de la Anunciación" como su parroquia! 
Promesas y donaciones: $88,177.
¡Haga su donación en línea HOY y ayúdenos a alcanzar nuestra meta! ¡Gracias por su apoyo!