The Cathedral Parish of Annunciation is a Community of Disciples called to welcome all to celebrate God's love in Eucharist and Sacrament and to grow in our faith and commitment in order to serve others in justice and love.
La Catedral de la Anunciación es una Comunidad de Discípulos llamados a ACOGER a todos, a CELEBRAR el amor de Dios en la Eucaristía y los Sacramentos, y a CRECER en nuestra fe y compromiso para SERVIR a los demás en la justicia y el amor.
Annunciation's Annual Advent Giving Tree ~ Árbol Anual de Adviento de la Anunciación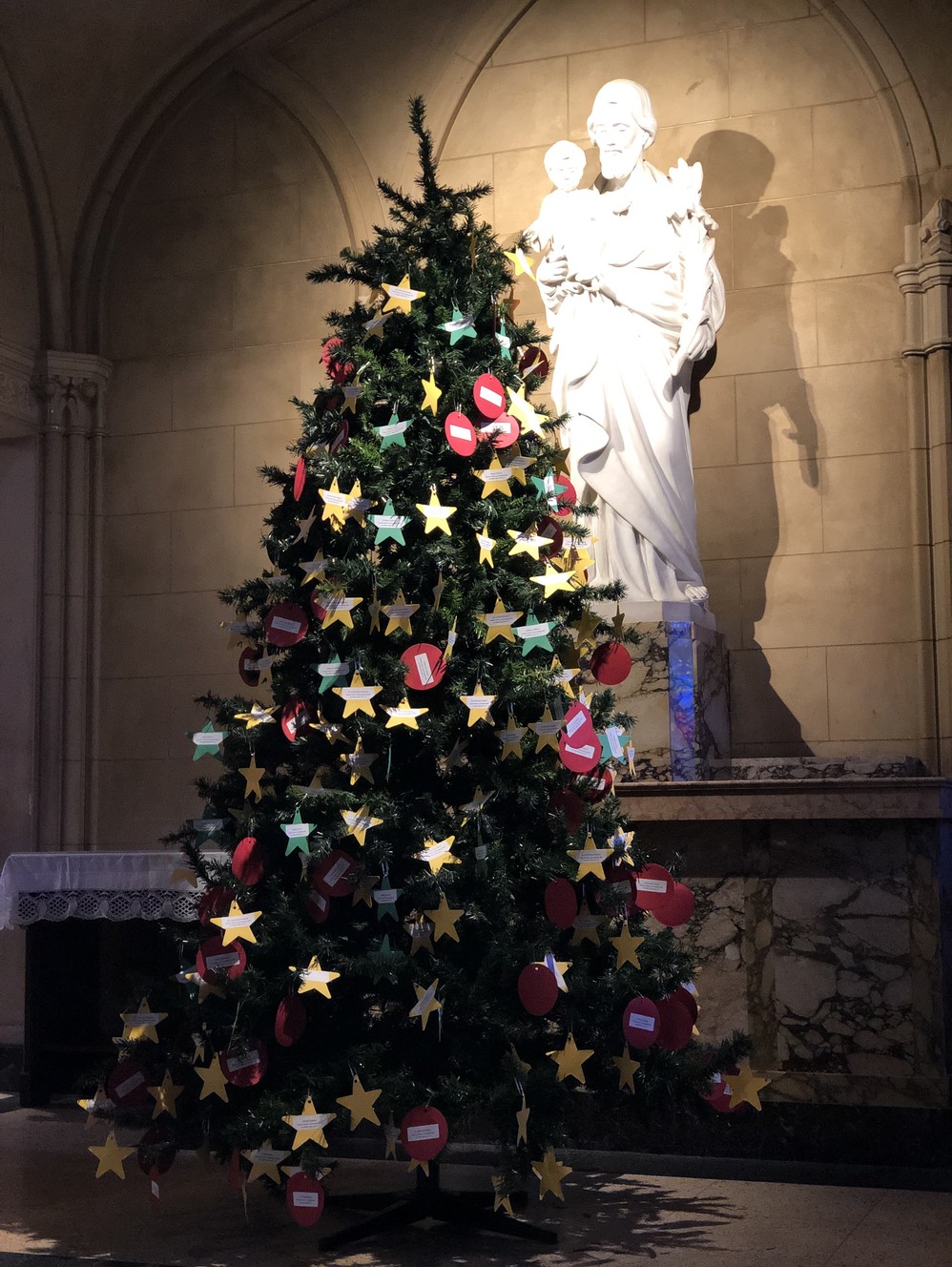 (2019 Advent Giving Tree)
Click HERE for the list ~ Oprima Aquí para ver la lista
Due to COVID-19, our Annual Advent Giving Tree will be virtual.
In lieu of wrapped toys, we are asking parishioners to donate gift cards, of any kind, to help a family in need this Advent Season.
This beautiful tradition gives us yet another opportunity to help those around us.
Our community has helped many families year after year. This year should not be any different. As a family, we invite you to select a category you would like to donate a gift card to. You may drop off gift cards at the Parish House, in the mail or in the collection basket Sundays at Mass. Please do so, no later than December 20.
---
Árbol Anual de Adviento de la Anunciación
Debido al COVID-19, nuestro Árbol Anual de Adviento será virtual.
En lugar de juguetes envueltos, estamos pidiendo a los feligreses que donen tarjetas de regalo, de cualquier tipo, para ayudar a una familia necesitada en esta temporada de Adviento.
Esta hermosa tradición nos brinda una oportunidad más para ayudar a quienes nos rodean. Nuestra comunidad ha ayudado a muchas familias año tras año. Este año no debería ser diferente.
Como familia, los invitamos a seleccionar una categoría a cual les gustaria donar una tarjeta de regalo. Puede dejar las tarjetas de regalo en la Casa Parroquial, mandarla por correo o dejarla en la canasta de la colecta los Domingos en misa. Por favor hágalo a más tardar el 20 de Diciembre.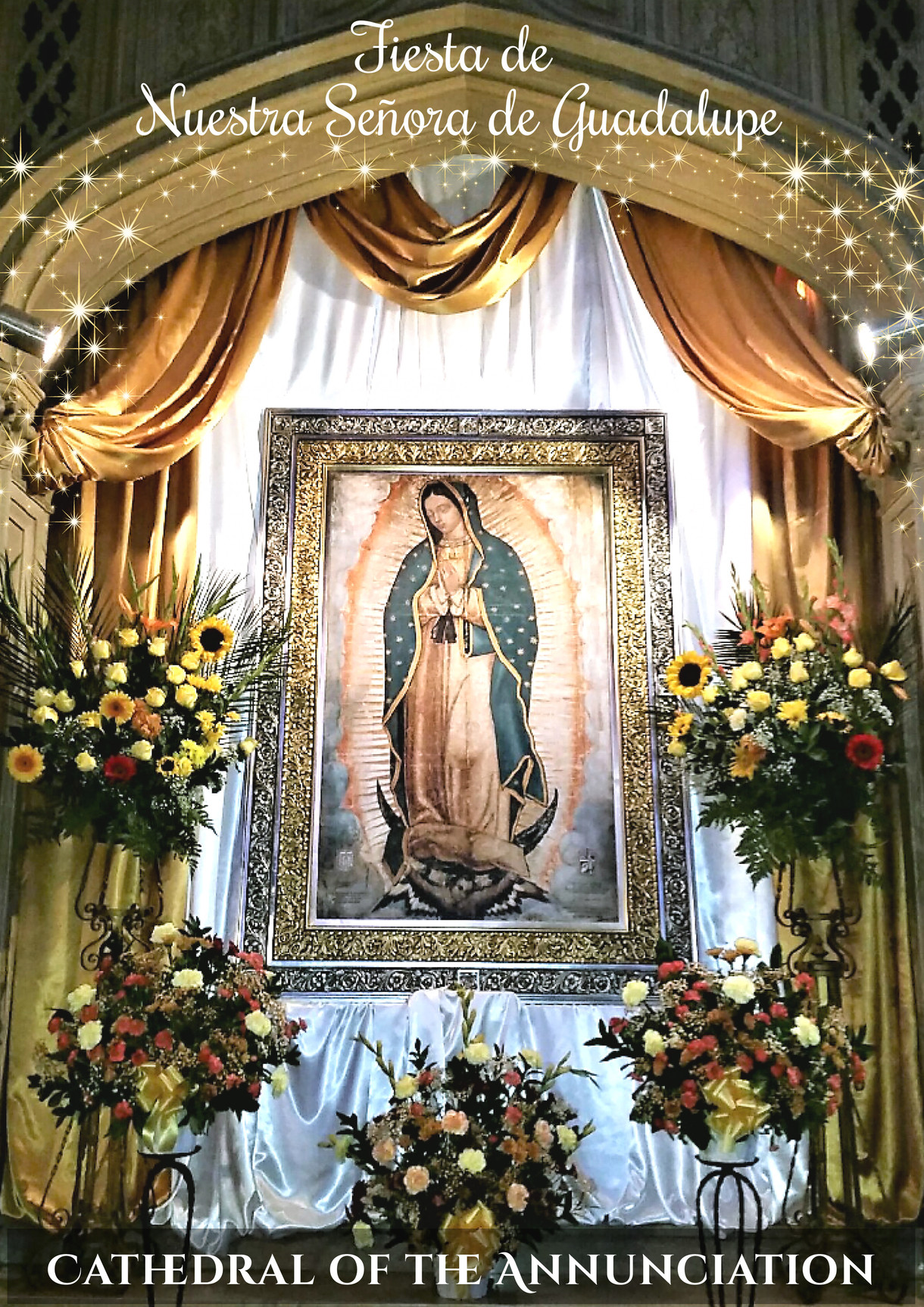 ¡Estan invitados! Misa en la Plaza en celebración de la Fiesta de Nuestra Señora de Guadalupe: 12 de Diciembre, 12:00 PM.
¡Vístase abrigado, use su cubrebocas y traiga su propia silla!
(Esta Misa también se transmitirá en vivo).
Mass on the Plaza in celebration of Feast of Our Lady of Guadalupe: December 12, 12:00 PM
Dress warm, wear a mask, and bring your own chair! Join us!
(This Mass will also be Livestreamed).
40th Our Lady of Guadalupe Diocesan Celebration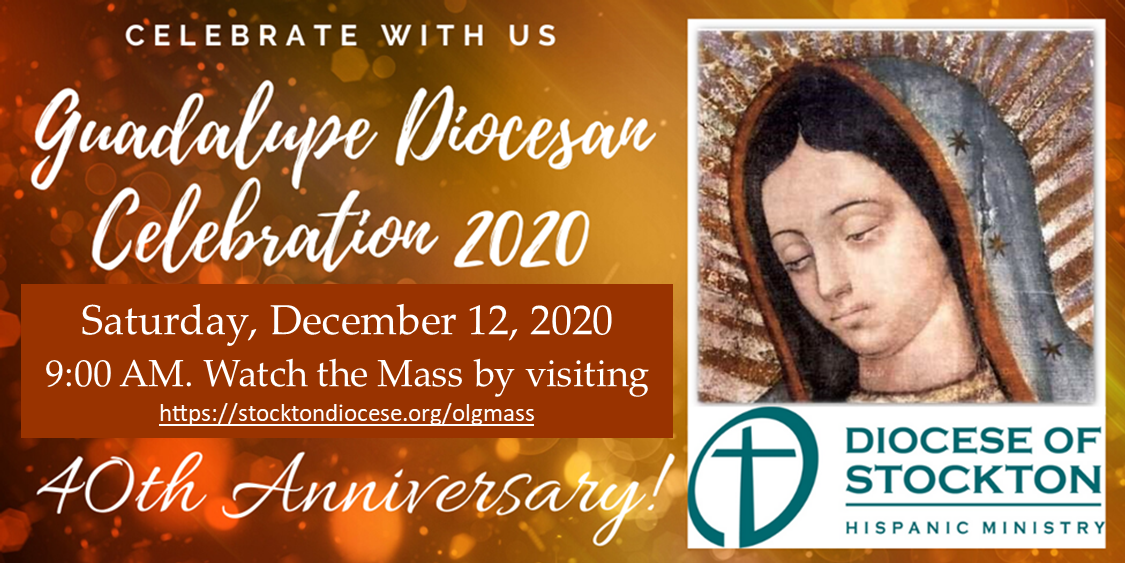 40ava. Celebración Diocesana de Nuestra Señora de Guadalupe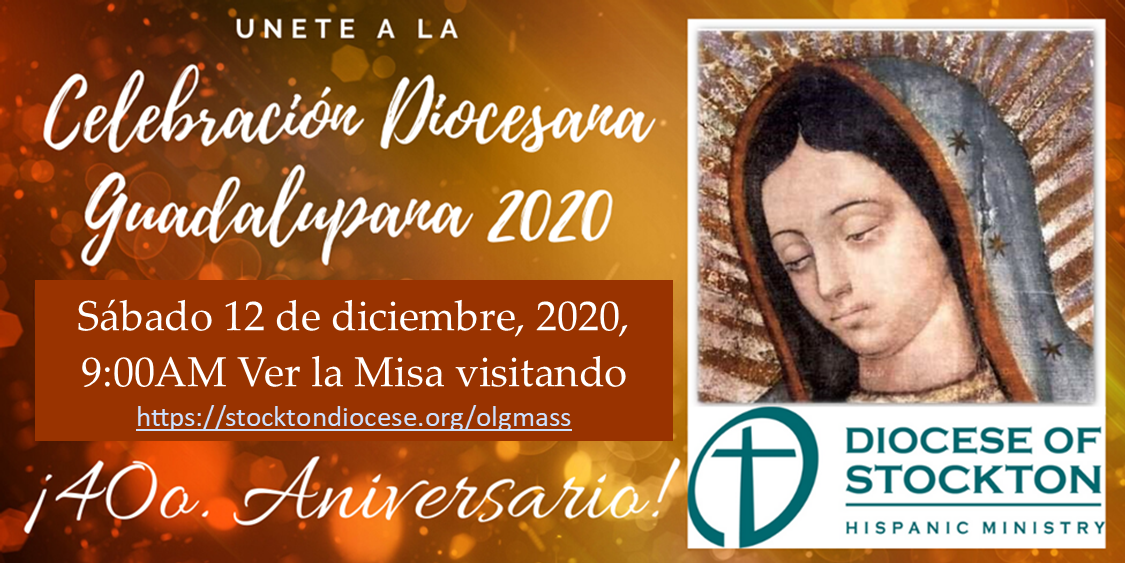 Advent Week 1 ~ Primer Semana de Adviento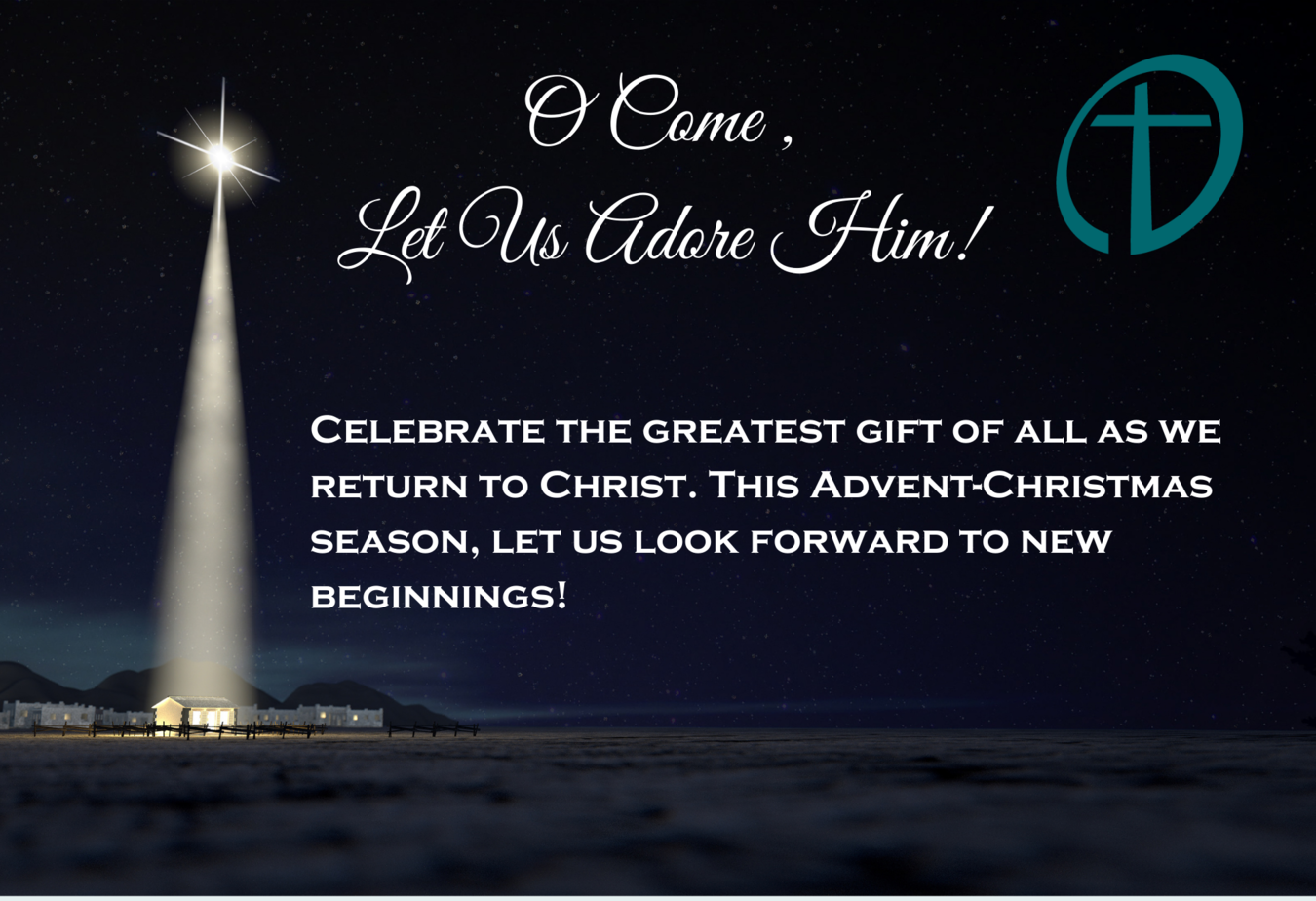 Advent is here!
During this time, we are called to reflect on new beginnings that are only possible through God's grace and mercy. We reflect on the birth of Jesus, that led Joseph and Mary on a journey. That journey for Joseph and Mary was filled with challenge and tribulation. Through it all, they relied on God to take on the challenges they faced, in hope of a new beginning for themselves as they trusted in His plan for them. Take time today to reflect on the journey you've been on this past year and ask God to show you His love and mercy as he lays out a path of new beginnings this coming year. - Bishop Myron J. Cotta
¡Llegó Adviento!
Durante este tiempo, estamos llamados a reflexionar sobre nuevos comienzos que solo son posibles mediante la gracia y la misericordia de Dios. Reflexionamos sobre el nacimiento de Jesús, que llevó a José y María en un viaje. Ese viaje de José y María estuvo lleno de desafíos y tribulaciones. A pesar de todo, confiaron en Dios para afrontar los desafíos que enfrentaron, con la esperanza de un nuevo comienzo para ellos mismos mientras confiaban en Su plan para ellos. Tome su tiempo hoy para reflexionar sobre el viaje que ha realizado este año y pídale a Dios que le muestre Su amor y misericordia mientras traza un camino de nuevos comienzos el próximo año. - Obispo Myron J. Cotta
Latest Diocesan Updates ~ Últimas Noticias Diocesanas
Bishop Cotta's Address on the Updated List of Credibly Accused