The Cathedral Parish of Annunciation is a Community of Disciples called to welcome all to celebrate God's love in Eucharist and Sacrament and to grow in our faith and commitment in order to serve others in justice and love.
La Catedral de la Anunciación es una Comunidad de Discípulos llamados a ACOGER a todos, a CELEBRAR el amor de Dios en la Eucaristía y los Sacramentos, y a CRECER en nuestra fe y compromiso para SERVIR a los demás en la justicia y el amor.

Let us rejoice and be glad!
The evening before the celebration of the Sacred Heart of Jesus and the Day of Prayer for the sanctification of priests, Bishop Cotta, announced that he has appointed the Rev. Luís Gerardo Navarro Hernández as the Administrator of the Cathedral of the Annunciation. Fr. Navarro is no stranger to the Cathedral. He is the Judicial Vicar of our Diocese and has been in residence here for few years. He was ordained on July 12th, 2008. He will continue to lead the tribunal working part time there and part time here. For this reason, Bishop Cotta has also announced that the Rev. Lawrence Machado has been appointed as Parochial Vicar. Fr. Machado was ordained a year ago on July 6th, and recently returned to the Diocese after finishing his postgraduate studies in Rome. The Rev. John Ngo will continue to be with us a parochial vicar. We are blessed to have a team of wonderful priests ministering our parish. Please, keep them in your prayers.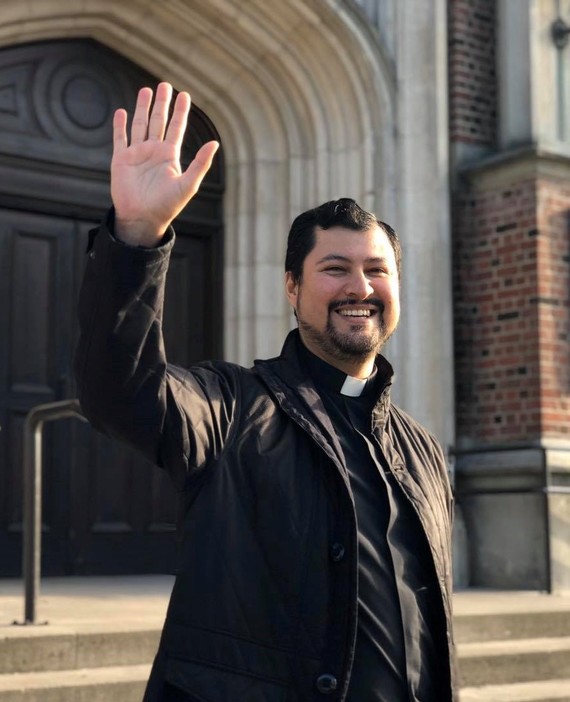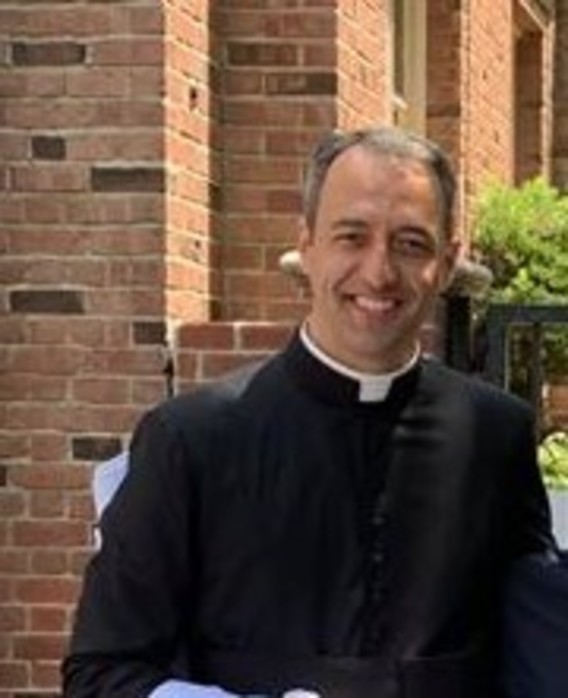 ¡Alegrémonos y gocémonos!
La tarde anterior a la celebración del Sagrado Corazón de Jesús y del Día de Oración por la santificación de los sacerdotes, el Obispo Cotta, anunció que ha nombrado al Rev. Luís Gerardo Navarro Hernández como Administrador de la Catedral de la Anunciación. El P. Navarro no es ajeno a la catedral. Él es el Vicario Judicial de nuestra Diócesis y ha estado en residencia aquí por algunos años. Fue ordenado el 12 de julio del 2008. Continuará dirigiendo el tribunal trabajando medio tiempo allí y medio tiempo aquí. Por esta razón, el obispo Cotta también ha anunciado que el Rev. Lawrence Machado ha sido nombrado vicario parroquial. El P. Machado fue ordenado hace un año el 6 de julio y recientemente regresó a la Diócesis después de terminar sus estudios de posgrado en Roma. El Rev. John Ngo seguirá estando con nosotros como vicario parroquial. Estamos bendecidos de tener un equipo de sacerdotes maravillosos que darán su ministerio nuestra parroquia. Por favor, manténganlos en sus oraciones.
Fr. Ramon Bejarano, Bishop-Elect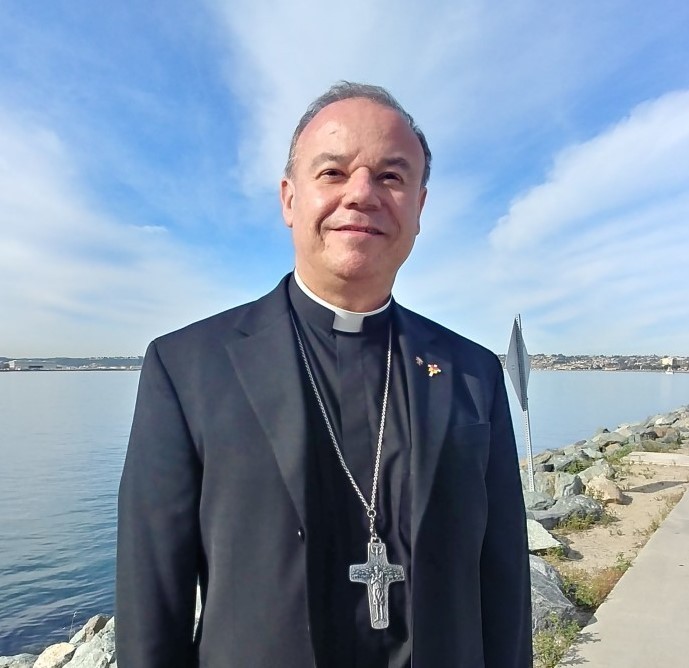 A guide for the faithful on returning to Mass
Guías para los feligreses para regreso a las misas públicas
Attending Mass ~ Asistiendo a Misa
Our Annunciation Parish Community
Stations of the Cross: Overcoming Racism