Welcome to Cathedral of the Annunciation's Music Ministry
The Choir sings Sundays at the 9:00 a.m. mass. Rehearsals are every Wednesday at 6:45-8:45 pm in the Choir Room.
All instruments are welcome. If you play, we will find a place for you!
 
Cantors lead the congregation in song
 
This ministry is in development. We are looking for teens and young adults who would like to sing or play contemporary Catholic music.
Jesse Manibusan in concert @ St. Luke's
The Cathedral of the Annunciation and St. Luke's have teamed up to bring a concert to this community, Jesse Manibusan in concert!
Jesse Manibusan is a composer, singer/songwriter, storyteller, humorist, catechist, evangelizer and encourager. Working with any and every age group, Jesse has that knack to build instant rapport, connect to his audience, and create life-giving memories that help deepen faith and cultivate the joy that inspires service, sacrifice and the celebration of life.
Jesse earned an MA in Multicultural Ministries from the Franciscan School of Theology, Berkeley, CA, and gives concerts, workshops, parish missions, and retreats. Jesse's music is published by Oregon Catholic Press and Spirit & Song (a division of OCP). In 2014, Jesse received the National Catholic Youth Award, for Presenter/Artist Category by the National Federation for Catholic Youth Ministries, INC.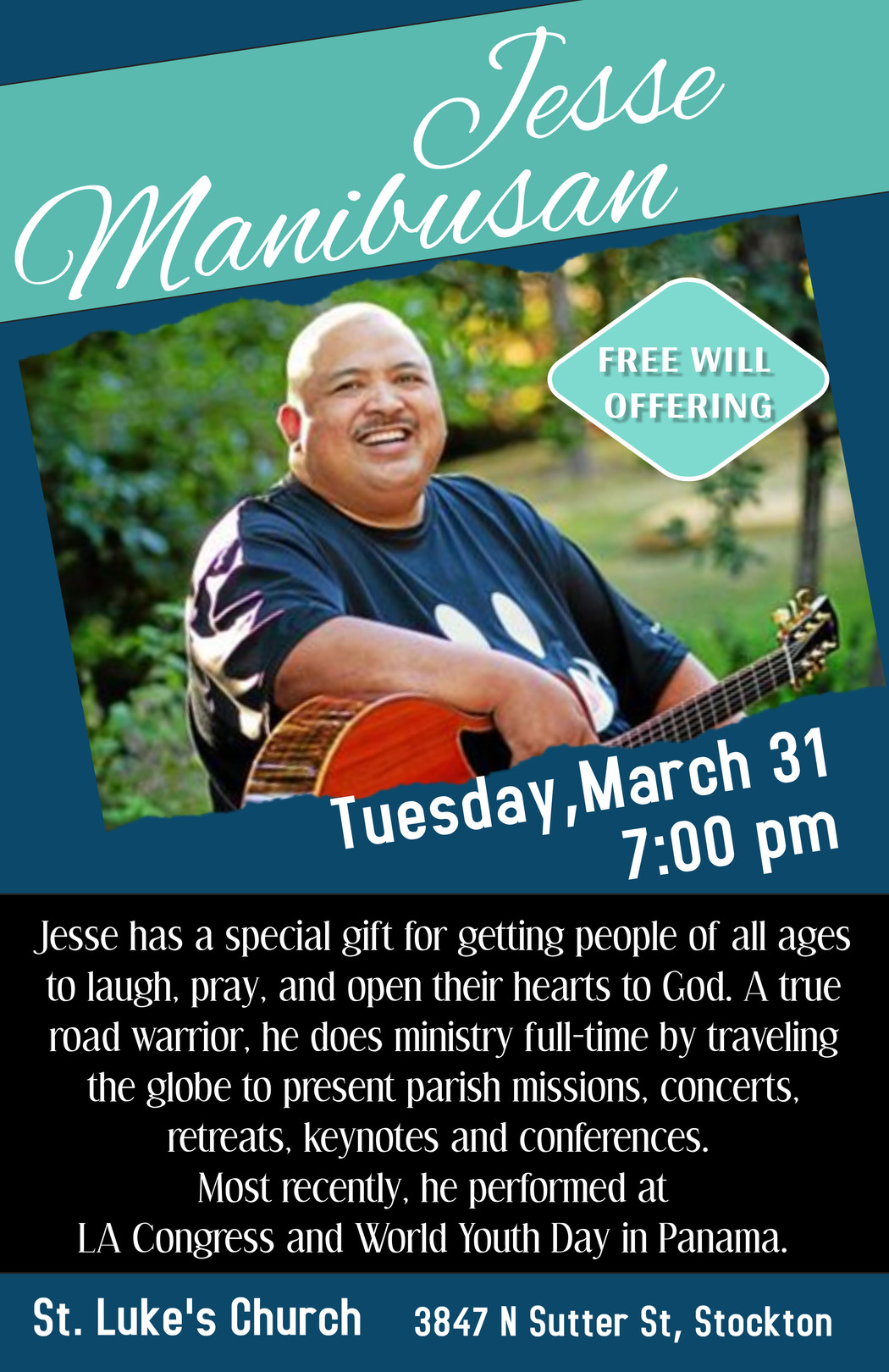 Vigil Midnight Mass and Christmas season
Our Lady of Sorrows Prayer Service