What is Social Justice?
Social Justice, in the Catholic context, is the effort to follow the seven elements of Catholic Social Teaching.
Social Justice: We are Called to Serve Others
The Social Justice Ministries at the Cathedral include Respect Life, Restorative Justice (Prison Ministry), Sharing our Daily Bread, and Migrant Ministry.  
For More Information Please Call:
Irene Killian de Ojeda at 209-463-1305
or click the e-mail link to send us a messge: Social Justice E-mail
What is Catholic Social Teaching?
The United States Conference of Catholic Bishops (USCCB) has identified the following seven elements of Catholic Social Teaching.  Click on each element to learn more.
Tell HHS to Keep Abortion out of Family Planning Program
On April 15, 2021, the U.S. Department of Health and Human Services (HHS) published a proposed rule on the Title X family planning program that would reverse the 2019 Title X Rule (also known as the "Protect Life Rule").  

On May 4th, the USCCB along with the Southern Baptists Convention's Ethics and Religious Liberty Commission, the Catholic Medical Association, the National Association of Catholic Nurses-USA, and The National Catholic Bioethics Center submitted joint comments pointing out several problems, including that the proposed rule would reintegrate abortion into what Congress intended to be a pre-pregnancy family planning program.

HHS needs to hear from us that this proposed rule is terrible policy and must be changed!
 
The deadline for submitting your comments is May 17, 2021.
Sharing Our Daily Bread Weekend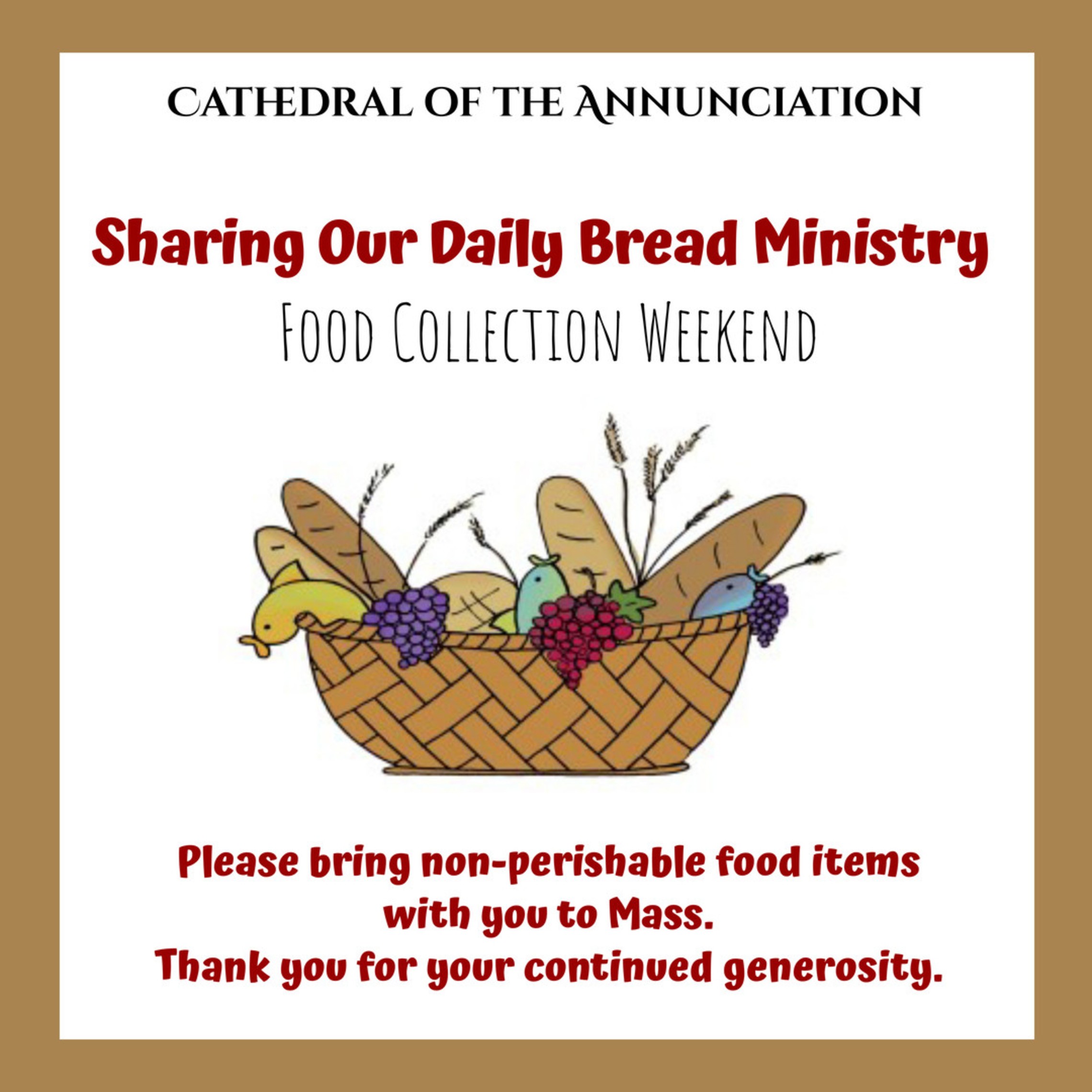 Stations of the Cross: Overcoming Racism
The Bishops from throughout California released a video reenacting the Stations of the Cross in an effort to draw attention to racism and ask for God's help in eliminating it. It is also intended to commemorate fifth anniversary of the tragic killings at Emmanuel AME Church in Charleston, SC and the Juneteenth holiday this today celebrating the end of slavery in the United States.
Bishop Cotta and the Diocese of Stockton participated in the 14th station. Many thanks to Terry and Lawrence Chuckwueke who joined Bishop by proclaiming the reflections. Also to Felipe Bedolla and to Nate and Samuel Neeeme for participating.
---
Los obispos de todo California publicaron un video que recrea el Via Crucis en un esfuerzo por llamar la atención sobre el racismo y pedir la ayuda de Dios para eliminarlo. También tiene la intención de conmemorar el quinto aniversario de los trágicos asesinatos en la Iglesia Emmanuel AME en Charleston, Carolina del Sur y el día feriado del 15 de junio (Juneteenth), que hoy celebra el fin de la esclavitud en los Estados Unidos.
El obispo Cotta y la diócesis de Stockton participaron en la 14ta estación. Muchas gracias a Terry y Lawrence Chuckwueke que se unieron al Bishop proclamando las reflexiones. También a Felipe Bedolla y a Nate y Samuel Neeeme por participar.
Catholic Social Teaching 101