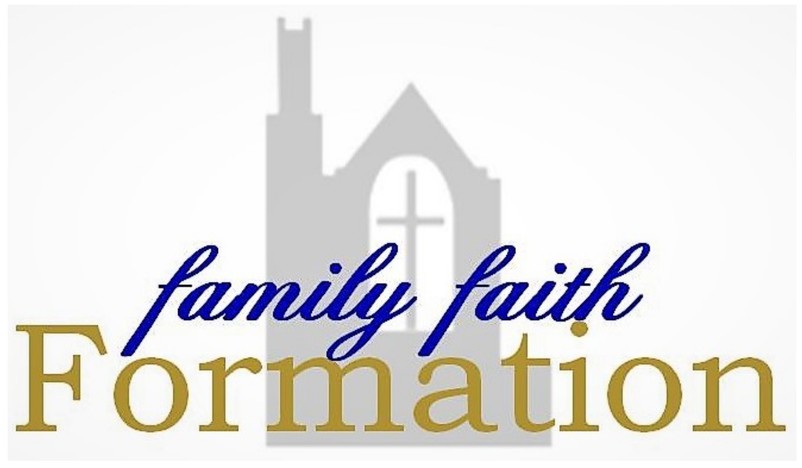 For more information call us at the Parish House: (209) 463-1305.
Family Faith Formation Program
The mission of Family Faith Formation is to provide support to children and families that have a desire to grow in faith.
The hope of Family Faith Formation is to spark the beginning of a lifelong ongoing faith formation in the families that come to the Cathedral of the Annunciation.  Most of all, it is our prayer that families grow in their relationship with God.
Family Faith Formation sessions are held on Sunday Mornings.  
These sessions are for families who would like to prepare their children for Sacraments and for families or adults who would like to learn more about their faith.  The sessions follow the seasons of the Church calendar, i.e. Advent, Lent, etc. Come and join this exciting new faith formation!  Your family can grow in faith together! 
St. Pius X Catechetical Awards
This Friday, June 7th, the catechist from the entire Diocese gathered at Annunciation to celebrate the many years of service. The St. Pius X Catechetical Awards are a recognition to the service in religious education (Faith Formation) that our dedicated teachers provide in the Diocese of Stockton. The awards are given starting at 5 consecutive years. We a had a total of 6 catechists celebrating their service this year.

5 years: Rosie Diaz & Mariana Téllez
10 years: Laura Chavarria
20 years: Liliana Bobadilla & Ramiro Lua
45 years: Irene Killian de Ojeda

Congratulations and may God continue to give you the knowledge and love needed to continue this service.