Welcome Back to Preschool
Annunciation Preschool returned to school on Monday, August 5th.  The students are learning and thriving while making and intereacting with new friends!
Pre-K Garden Keeps Growing!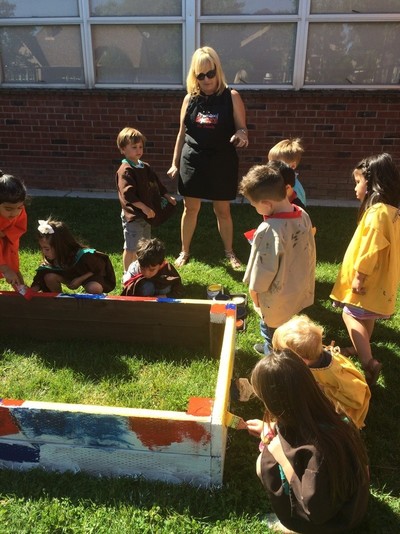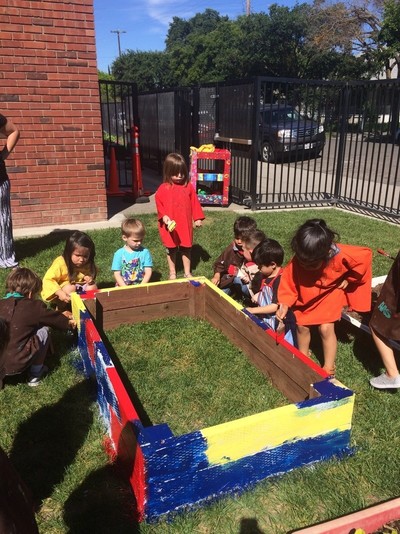 The Pre-Kindergarten students at Annunciation Preschool continue to work on their community garden!
Miss Danielle helps her preschool and ​pre-kindergarten students paint and decorate their new planter box.  Thank you to the Crawford family and other anonymous donors!
Bowl-A-Thon
Thank you to all the family and friends who joined us for our annual Bowl-A-Thon fundraiser on Saturday, September 14th.  It was incredible watching our families and children have family fun while bowling.  Our families are what makes Annunciation Preschool such a special and unique community.  Thank you for supporting Annunciation Preschool!
Annunciation Preschool Visits Fog Willow Farms
Students, Parents, and Teachers of Annunciation Preschool visit Fog Willow Farms!  
Thank you to Fog Willow Farms for providing a memorable experience to our preschoolers.  We enjoyed many activities including a hay ride, brushing a sheep, picking a pumpkin, visiting the petting zoo to socialize with the goats.  Thank you to the staff of Fog Willow Farms and to all our parents who chaperoned this fun and educational field trip!
Donuts-For-Dads
Annunciation Preschool celebrated Donuts-For-Dads on October 17th and 18th.  
Dads, Grandpas, Uncles, and special family friends were invited to join the children and teachers for donuts for dads.  We invited them to our classroom to support the children's learning and reinforce the letter "Dd".  Thank you to everyone who joined us for this tasty event!
Annunciation Preschool Prepares for the Holiday Season!
Students at Annunciation Preschool learn songs and finger plays in preparation for Halloween!
Trunk-Or-Treat!
The students, teachers and families of Annunciation Preschool hosted our annual Trunk-or-Treat event again this year on Wednesday, October 30th and Thursday, October 31st.  Thank you to all the families who graciously decorated their trunks and cars for the enjoyment of our children!