Cathedral Chats, en Español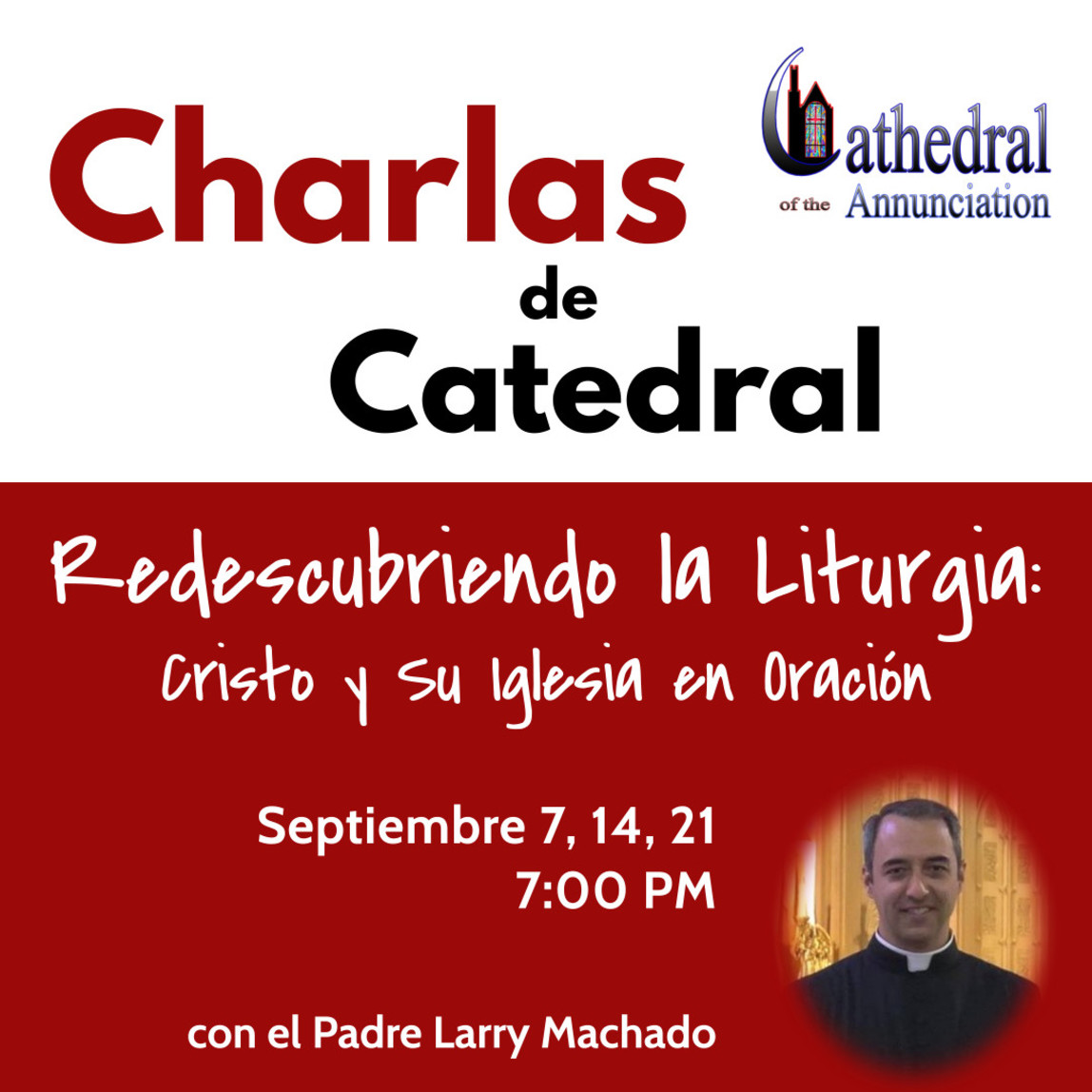 Redescubriendo la Liturgia: Cristo y su Iglesia en Oración
~ Septiembre 7, 14, 21 a las 7:00 PM ~
​​​En esta serie de tres partes, el Padre Larry Machado, proporcionará una introducción a la teología de la Sagrada Liturgia, centrándose en la Misa como fuente y cumbre de nuestra fe católica.
Acompañenos en persona o sintonice EN VIVO a través de Facebook, YouTube o el sitio web de la parroquia.
Cathedral Chats, en Español
Redescubriendo la Liturgia, Cristo y su Iglesia en Oración.
Aparte las fechas: 7, 14, 21 de Septiembre.
Rediscovering the Liturgy: Christ and His Church in Prayer
Rediscovering the Liturgy: Christ and His Church in Prayer
In this three-part series, Fr. Larry Machado provided an introduction to the theology of the Sacred Liturgy, focusing on the Mass as the source and summit of our Catholic faith.
We invite you to watch the sessions and reflect on the topic.
Rediscovering the Liturgy will be provided in Spanish this September.
Cathedral Chats: Encountering the Risen Christ
In this series of chats Father John Armistead, described the resurrection accounts presented by each of the gospels. Using his scripture background and clear lecture style, he provided information on each gospel including the theme of the writer, his style and the community for which it was written. This is information used to enrich our understanding of the resurrection stores in that gospel.
At each chat, Father John challenged us to read and meditate on the scripture text with the goal that the gospels stories deepen our faith and lead us to a personal encounter with Christ.