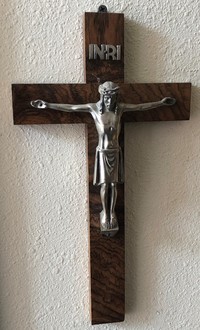 Prayer Corner
Here you will find our monthly prayer, our Grace before Meals, and the Pledge of Allegiance. Please remember to include the prayers and the pledge in your child's virtual learning environment.
JUNE PRAYER
Dear Lord
Thank you for
the bright summer sun.
Amen
GRACE BEFORE MEALS
Bless Us, Oh Lord,
and these, Thy gifts
which we are about
to receive from
Thy bounty, through
Christ, our Lord
Amen
PLEDGE OF ALLEGIANCE
I pledge allegiance to the Flag of the Unted States of America and to the Republic
for which it stands, one nation under God, indivisible, with liberty and justice for all.
Preschool Classroom Videos Produced by: Gabriel Porras