Thank you Father John for brining LIGHT to our Parish!
Following 5:30 Mass on Saturday, September 28, there will be a reception in the Plaza to thank Msgr. John Armistead for the 18 years he has served as our Pastor. Father John will be leaving us to work full-time at the Pastoral Center with Bishop Cotta. Happily, he is staying in Stockton and we will still be seeing him around our Parish, but his day-to-day responsibilities to us are coming to an end. We do not want him to slip away without an expression of our sincere gratitude for his leadership and presence to us in the last two decades.  Please join us for  this evening of thanksgiving and fellowship. For more information, or to volunteer, please call the Parish House at (209) 463-1305.
"Bien Hecho, Buen y Fiel Servidor"
Muchas Gracias Padre John
El Sábado 28 de Septiembre, al finalizar la misa de 5:30 PM, habrá una recepción en la Plaza en  agradecimiento a Monseñor John Armistead por haber sido nuestro Pastor durante los últimos 18 años. El Padre John trabajará tiempo completo en el Centro Pastoral con el Obispo Myron Cotta. Felizmente, él se quedará en Stockton y lo estaremos viendo en nuestra Parroquia, pero sus responsabilidades diarias con nosotros llegarán pronto a su fin. No queremos que se vaya sin expresarle nuestra sincera gratitud por su entrega y liderazgo, así como su presencia entre nosotros por casi dos décadas. Por favor acompáñenos a compartir esta tarde de agradecimiento y compañerismo. Para más información, o para ser voluntario, sírvase llamar a la Casa Parroquial, al (209) 463-1305.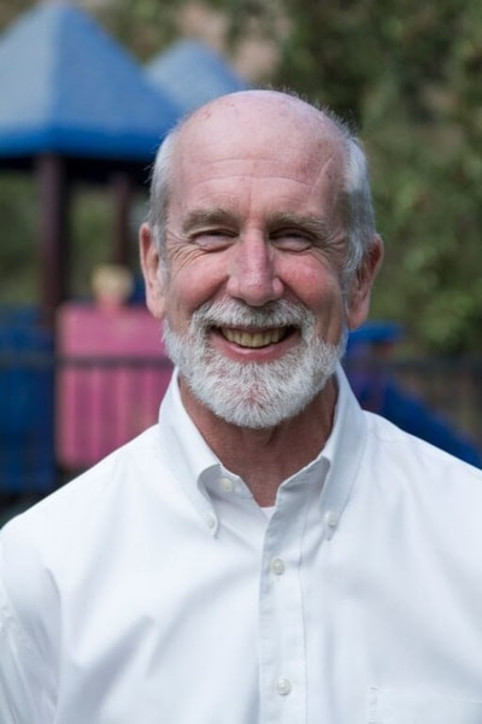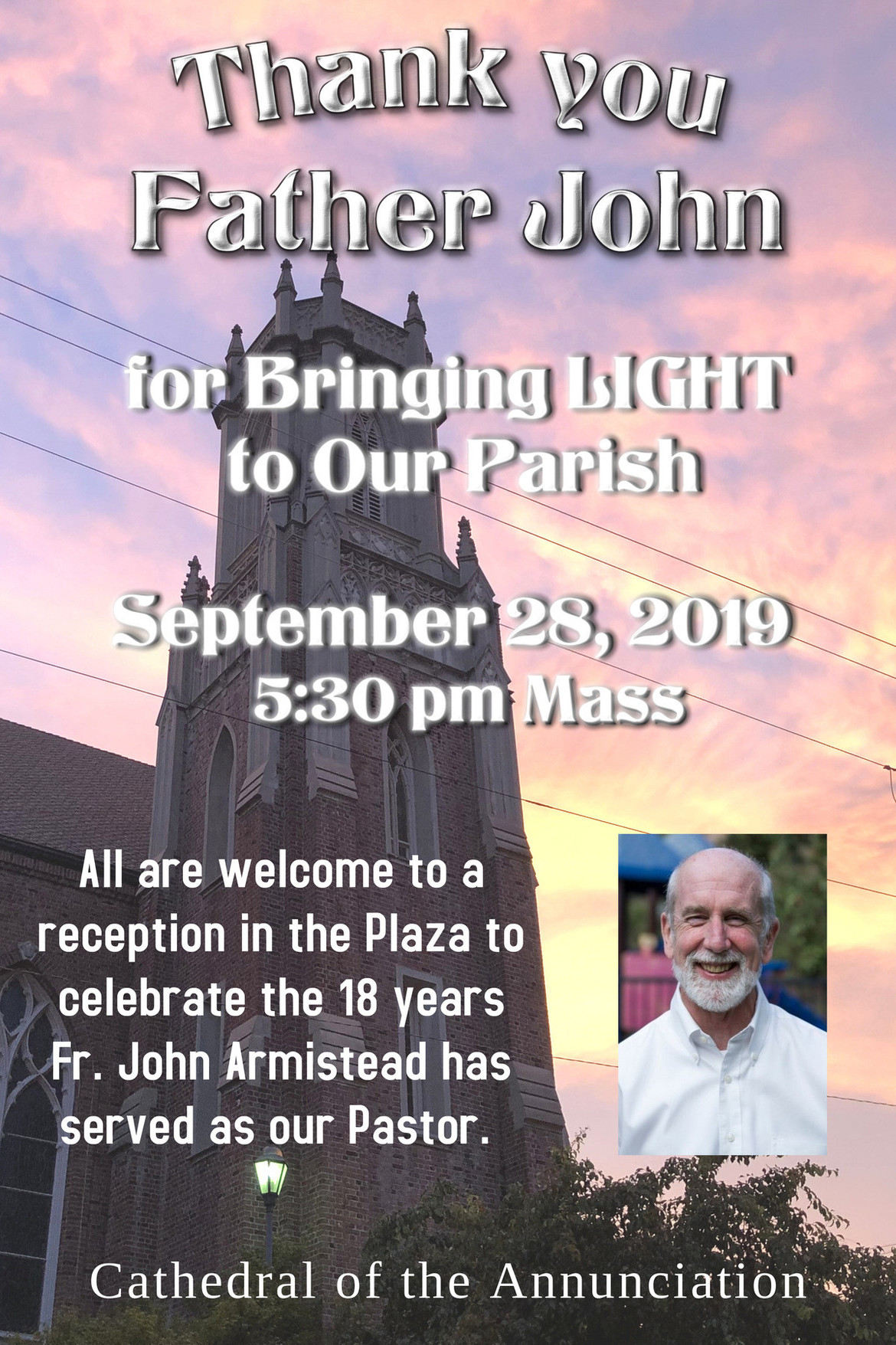 Date:
Saturday, September 28, 2019 - 6:30pm