The Cathedral of the Annunciation is excited to announce that it is re-launching the Cathedral Concert Series for the 2023 season! The acoustics and sacred environment of the Cathedral church provide an enticing space to offer concerts and keep the arts alive in our parish community. The series will bring together talented musicians from within our parish and from the greater Stockton community.
The Cathedral Concert Series would not be possible without the generous donations of fellow music lovers. If you would like to donate, please click on this Music Ministry Giving Fund link or send your gift to the Parish Office. 
Piano Trio
The first concert in the Cathedral Concert Series of the Winter-Spring 2023 season will take place Friday, February 3 at 7:00 p.m. in the Cathedral church. Amy Lindsey, violin; Stephanie Chen, cello; and Jason Jeffrey, piano will perform works by Amy Beach, Felix Mendelssohn, George Gershwin, Robert Schumann, and Paul Schoenfeld.
Admission is free with a free-will offering. A light reception will follow the concert. For more information or to discuss underwriting opportunities, contact Jason Jeffrey at [email protected] or 209–463–1305.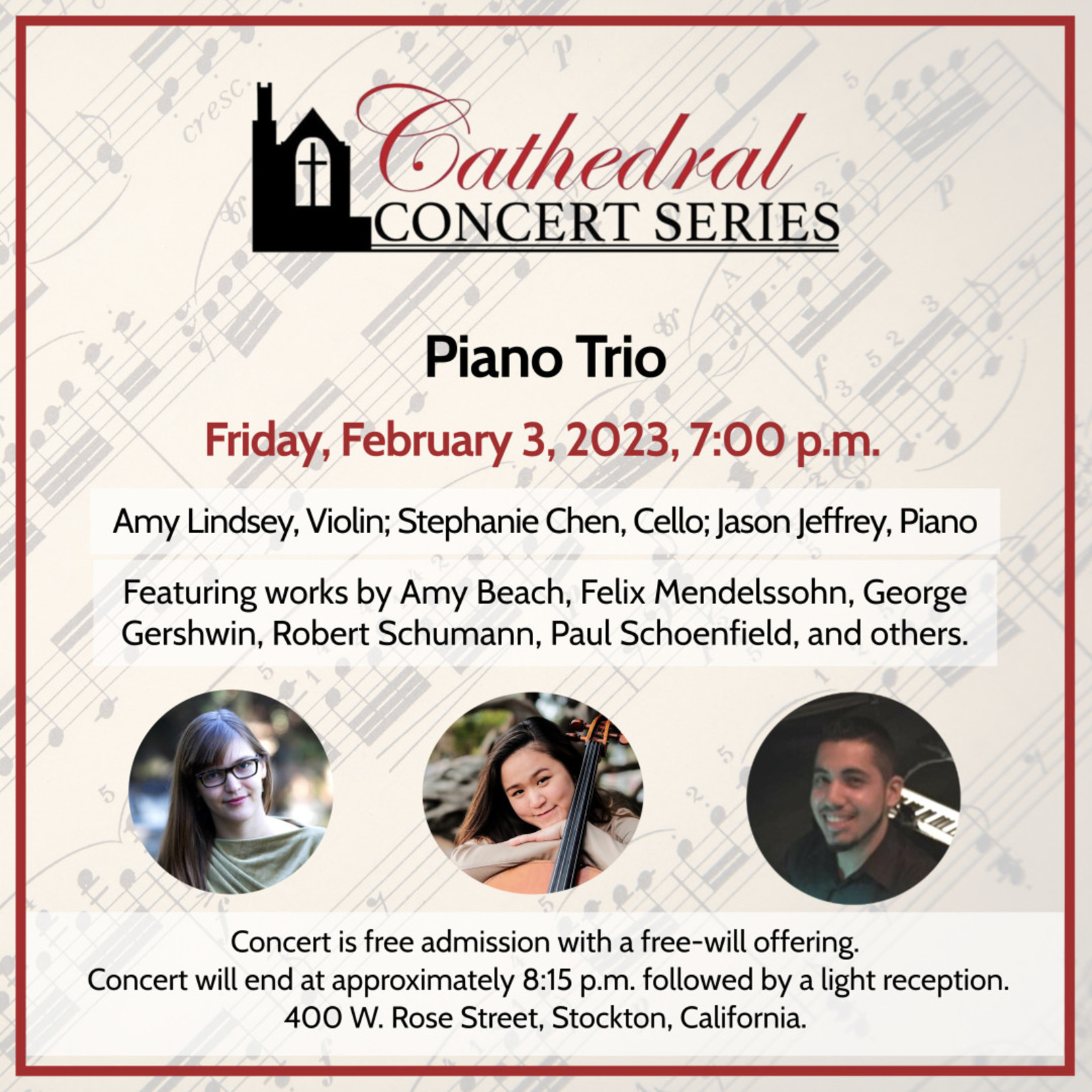 Winter - Spring 2023