Updated Mass Schedule- Horario de Misa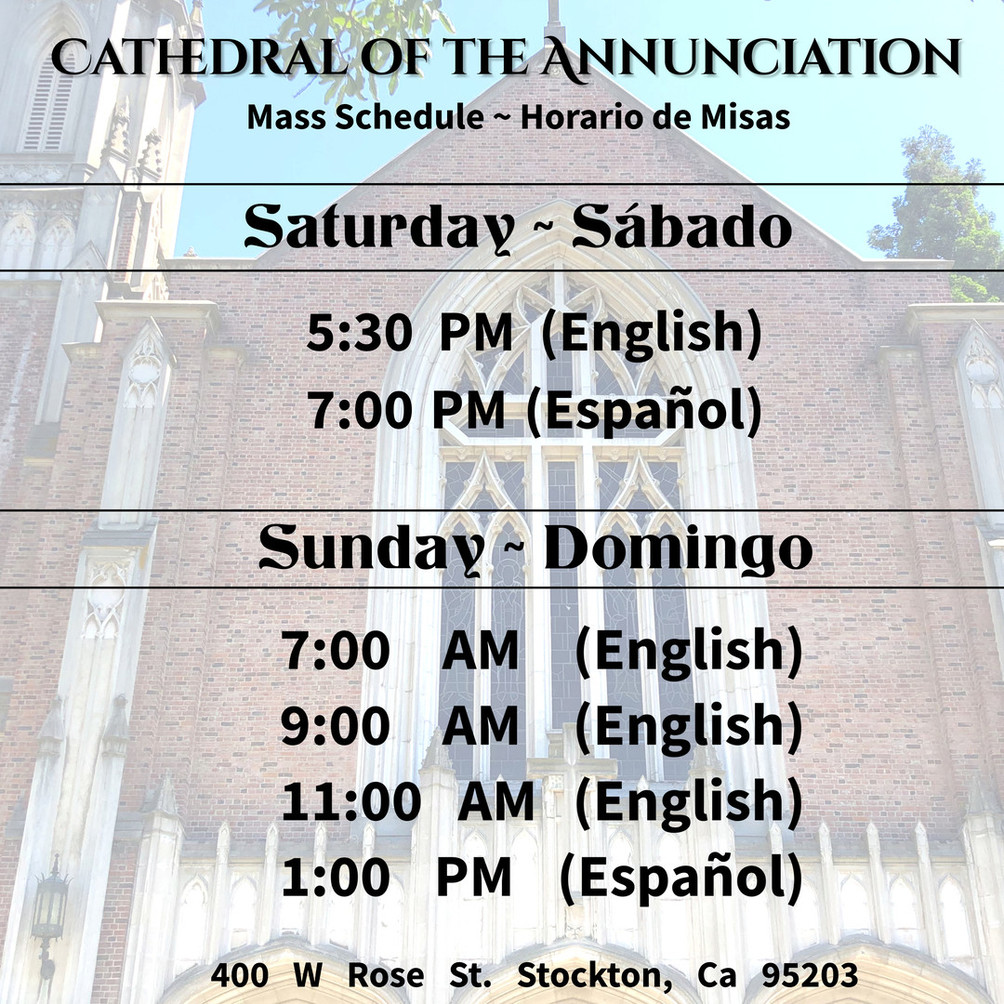 All are welcome to join us for Mass in the church! Please rember to wear a mask, maintain a distance of 6ft and help us disinfect your pew after Mass.
Please kindly refrain from attending Mass if you have any Covid-19 symptoms, have recently been in contact with someone who tested positive, or if you are high risk.
¡Todos son bienvenidos a la Misa en la Iglesia! Recuerde usar un cubrebocas y mantener una distancia de al menos 6 pies y desinfectar su banca.
Por favor, absténgase de asistir a misa si tiene algún síntoma de Covid-19, ha estado en contacto recientemente con alguien que salio positivo, o si usted es de alto riesgo.
Sunday Mass Sign-up~ Inscripciones para Misa
12th Sunday in Ordinary Time ~ XII Domingo en Tiempo Ordinario
Boardcasted Masses- Misas y más
Bishop Barron: "Friends, in an effort to continue the practice of our faith in these trying times, when many parishes have closed due to restrictions around the coronavirus, we invite you to join us online for daily Mass from my chapel. The celebrant will either be myself or Fr. Steve Grunow, the CEO at Word on Fire." You can find all the videos at https://wordonfire.org/daily-mass
Radio
Relevant Radio- 5:30pm Weekday Mass; 7:00am and 5:30pm Sunday Mass
Stockton- 1230AM KWG
Stockton- 92.7 FM K224FB
Modesto- 840AM KMPH
Modesto- 1250AM KHOT
TV
KQCA 58.1, Sundays at 8:00am
KBCW 44.1- Sundays 6:30am
FOX 40.1- Sundays 5:30am
KTSF- 26.1- Sundays 6:00am
KOFY- 20.4- Sundays 6:00am
KOFY- 20.1- Sundays 6:00am