Annunciation Men's Ministry
All men, single or married, are called to holiness and to lead others to holiness. The Catholic Men's Ministry helps each man to be accountable to other men as they together travel on the Path to Holiness.
Our goal is to establish a vibrant men's ministry at the Annunciation parish where men minister to other men and support one another in a collective effort to experience transformation in prayer life, family life, work life, community life, etc. We have all been called to become missionary disciples; one can only imagine "how beautiful a sound" a Collective YES to this call will sound. Will you consider joining us today?
That Man Is YOU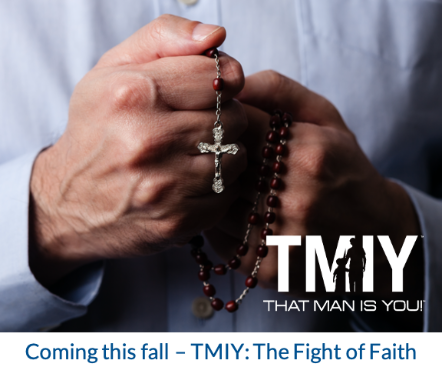 Recent Events:
The School of Nazareth: A Spiritual Journey with St. Joseph
As a group, the Men's Ministry joined St. Joseph on a 30-day journey to discover how to become men after God's own heart, thus following in the footsteps of someone who spent the last thirty years of his earthly life with Jesus and Mary as the head of the holy family household.  Daily readings from a textbook were supplemented with weekly meetings to share what we were learning from the readings. What a choice of a role model for all Catholic men in this day and age!