4th Annual Advent Candlelight Tea
4th Annual Advent Candlelight Tea
Saturday, December 7, 12:00 to 4:00 pm at Annunciation Gym
Please plan to join us for an afternoon of fellowship, entertainment, beautiful music and delicious food. All women are invited, and encouraged to bring a friend and together prepare their hearts for Advent. A Young Daughter table will be available with arts and crafts.
Tickets for sale at the Parish House and after all Masses this weekend (Nov. 16 & 17)
$10 per person donation and $1 for young daughters (5-15) 
A portion of the donation will be donated for the Women's Shelter.
Hostess Opportunities:
Want to ensure you have a seat at this year's Advent Tea? Volunteer to be a table hostess and we will reserve a table for you! Hostesses provide table settings, an Advent wreath and decorations, for a table of 8 to 10 ladies, we provide the linens. Many ladies partner with one or two others to host a table. It is lots of fun, and requires only a few hours of your time for planning, and decorating. If you want to host a table this year, please contact us at (209) 470-5923 or e-mail tchukwueke24@gmail.com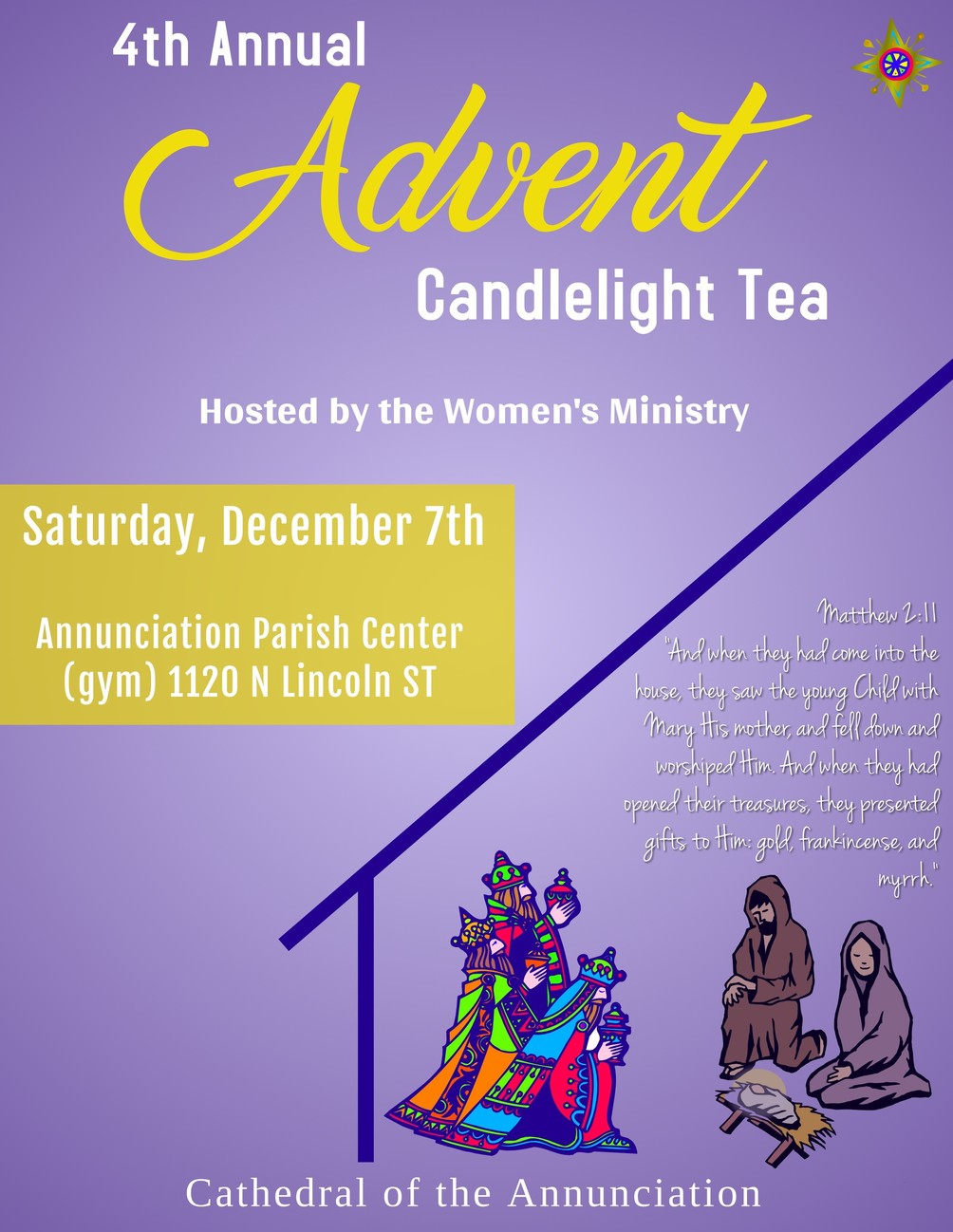 Check out last year's Advent Tea